Our organization
Friends of Midland is a charitable organization dedicated to the maintenance, preservation and interpretation of the history of Midland Cemetery. Located in Swatara Township, Dauphin County, Midland Cemetery is a historic burial site for people of color, with burials dating back to the 18th century.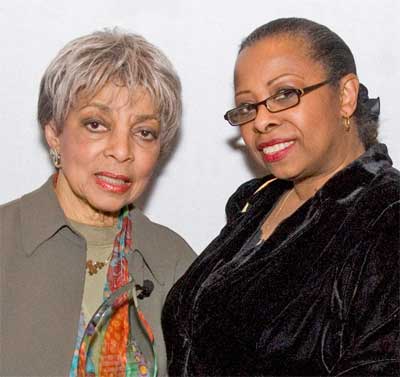 You can join our organization. Dues are only $10 per year and help to defray the cost of maintaining the cemetery. In addition, your contribution helps to support a vibrant, community-based organization that actively researches local history and participates in educational outreach programs with many local and statewide school districts. Send your name and address, and a check for $10 to the address above, or use our new printer-friendly membership form.
You can volunteer to help us. We need people to help keep the cemetery clean, landscaped and well maintained. Much of our work is done on Saturday mornings. Of course we can use all types of talent in our organization to handle a variety of interesting tasks. Please contact us if you wish to help.
If you are a person with local roots, you can contact us with your stories, family history, memories, photographs and memorabilia. We are actively researching the role of African Americans in this community. Send us your stories via E-mail or postal mail using the addresses at the top of this page.
You can help us with monetary donations, corporate funding, or community fundraising activities. We are a properly registered 501(c)(3) organization (please see our statement at the bottom of this section) and donations may be tax deductible. Please contact us for more information.
Our resources
In addition to caring for the cemetery, we maintain a growing collection of artifacts and research materials about the Midland Cemetery in particular, and the African American community of Steelton, Oberlin, Enhaut, Bressler, and Swatara Township in general. Materials are housed at the Midland Archives, Steelton, Pennsylvania. At this time, the Midland Archives are not available for public research. Our research is published through this Website, and in newsletters that we send to our membership.
Activities
Our activities include Memorial Day celebrations at the cemetery, privately arranged tours of the cemetery, public demonstrations and other special events as scheduled. See our Activities Page for dates of upcoming activities and events.
t Friends of Midland Board Members, (left to right), Lonnie Dodd, Sharon Harris, David Harris, and founding president Barbara Barksdale at the 3rd USCT Dinner, Black Horse Tavern, Philadelphia, 2003. (click for a larger image).
About the placing of markers
Please see our page with information for those who are considering the placement of new markers, or the repair of damaged markers: About the Placing of Markers.
501(c)(3) statement
The Friends of Midland is a non-profit organization. Contributions are tax deductible under IRC Section 501(c)(3).
We are on the move. Won't you join us?